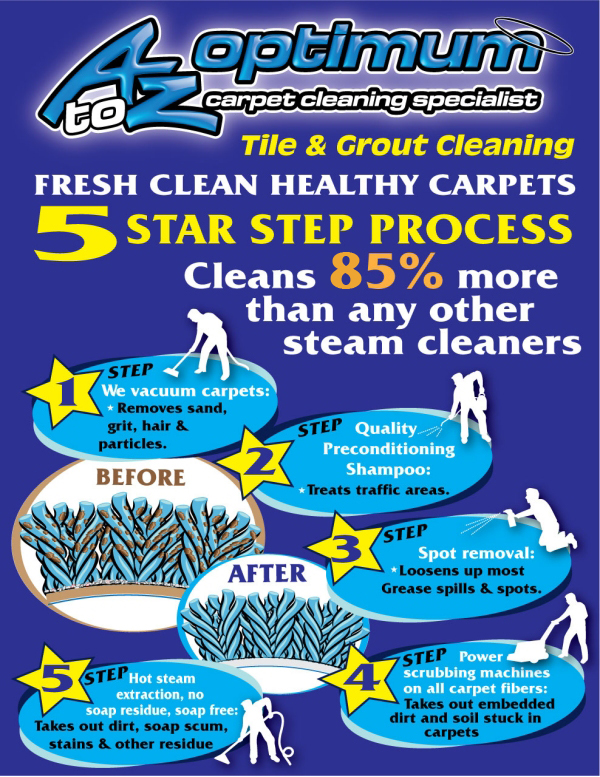 Coronado Carpet Cleaning

Chula Vista Carpet Cleaning

San Ysidro Carpet Cleaning

Bonita Carpet Cleaning *CITY**

100% GUARANTEED CLEANING

GREEN CLEAN SYSTEM

FAMILY OWNED & OPERATED = QUALITY

SOFTWATER SYSTEM = CLEANER CARPETS

EXCLUSIVE TRUCK-MOUNTED EQUIPMENT

1000'S OF SATISFIED CUSTOMERS!

CONTACT: (619) 674-4359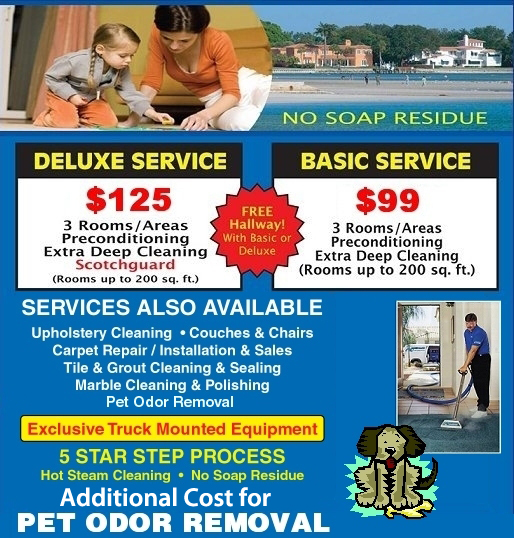 Is your carpet in need of cleaning? AtoZ Optimum Carpet Cleaning offers
a wide variety of carpet cleaning and restoration services. You will be
amazed at the quality and professionalism of our staff. We have more than 25 years of experience, using truck mounted equipment, and we have rapidly become one of the most used in the San Diego Carpet Cleaning and it's surrounding areas.
HONEST AND RELIABLE SERVICES

Our
service is very professional and a very good investment for your home.
You will be amazed with the results of our work when you
choose our services. Cleaning your carpets regularly promotes carpet life and prevents harmful mold and dustmites from growing. We also
offer Scotch Guard™ which helps in the prevention of
dirt from settling in and discoloring your carpet in the future. Let us
show you why our clients agree that we are one of the best in
customer service all around.
Contact us in San Diego, for
information on carpet cleaning and pet odor removal, as well as having
your carpet Scotch Guarded to prevent future stains.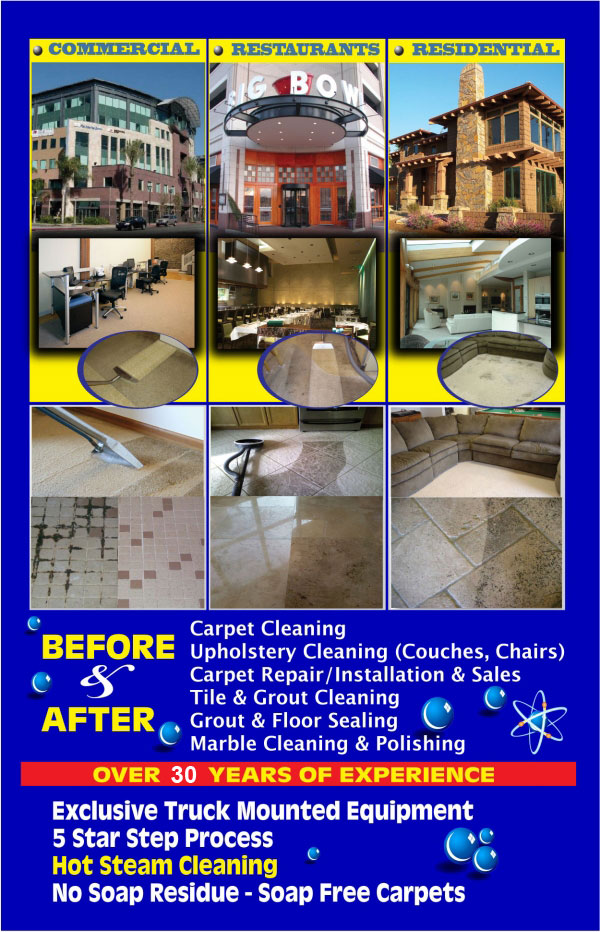 Rooms over 200 square feet are considered two rooms
*A room is defined as an area up to 200 square feet. Combination areas and areas over 200 square feet are considered separate areas. Baths, staircases, landings and area rugs are priced separately. One hallway free up to 10ft. Valid for residential areas only.
*2 or more story apartments and High Rise condos will require a portable machine to be used. Prices will be higher. You will be receiving a five star step process.